FOOLPROOF STRATEGY REVEALS HOW TO
GET MORE LEADS AND LET GOOGLE LOVE YOU
This simple strategy reveals just one of the strategies we use to explode sales. Imagine what all 5 of them could do for your business?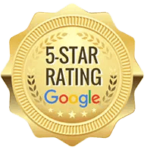 Imagine what it would be like to increase your sales in the next few months… while spending the same (or even less) on your marketing?
Profits would skyrocket… you'd be able to increase your bonus… you'd feel secure that your business was on sound footing… you wouldn't have to spend weekends worrying about work anymore… you'd finally be able to 'switch off' and actually enjoy the fruits of your hard work.
So ask yourself… are you sick and tired of spending your hard-earned dollars on advertising campaigns that simply cost you more than they make you? Are you fed up of the so-called 'gurus' and 'experts' that offer you more excuses than results?
Then stop the stress and frustration of trying to guess how to grow your business and put our proven, battle-tested strategies and tactics to work.
Our online marketing strategies have generated over $39 milions in sales for us and our clients.
Many of them have seen sales more than double without spending a single cent more on their marketing.
We paint, design, structure, encode, program, spin, write, cut, write. Sometimes we eat, we sleep and we live for our clients.


It's about driving qualified leads and growing mind share. We make sure you show up everywhere leads look, learn and buy—whether on your site or review hubs… 

DIGIMEA strategies combines compelling creative, outstanding design and the demand for trackable, tangible business results into every website that we build

97% of consumers go online to find local services, and 82% of smartphone users use a search engine when looking for a local business. How do you connect with these consumers?

 A positive online reputation is more important than ever in 2019. When choosing where to shop, a growing number of consumers use the internet to help them decide.

We believe human experiences drive business. At DIGIMEA, our digital strategy establishes 'human experience' as the principal benchmark to find useful and desirable outcomes.
To succeed on Facebook, advertisers need to understand how to drive user engagement and effectively use audience targeting to get the most out of their budget.
Our last project was a e-commerce jewelery store in Slovak Republic.  Our customer Martin Smolka said:"As a designer, I am very particular about aesthetic, which translates directly into how our online store looks". You can check the site HERE.
We are all about online lead generation
Let's start with defining a lead, and then we'll cover what online lead generation is, why you need lead generation, how you qualify someone as a lead, how you generate leads, and why inbound lead generation is much more effective than simply buying leads. Did you know that 50% of businesses use random acts of digital marketing without a strategy. Only 13% of those businesses with a strategy execute it successfully. 
Need to See Some Credentials?

We've driven over 383,287 leads for clients through digital marketing.

We've helped hundreds of companies get more "ready to buy" visitors to their websites – we can do the same for you.


we helped earn our clients



PŘEMYSL KOLÁŘ
KADRIA
"DIGIMEA is without a doubt the best agency when it comes to communication, knowledge and getting results."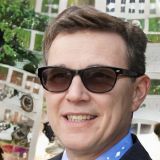 JOHN BESTIAS
OWNER bestiasxx.com
"Since hiring DIGIMEA, we've seen an increase in traffic and uptick in business. We are so grateful for all their help!"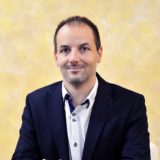 MARTIN SMOLKA
LORETTA
"DIGIMEA has made a positive impact on our sales – their marketing knowledge and insights are a key part of our growth."

Mike Snow
Snow Plumbing
"Adrian & his team have done a great job for us and it's taken our company from where we were to where we are today…and we are continually growing. We add a new truck basically every 9 months and it's great to see the progress we are making."


Lillian Wilson
AXOPAR BOATS
"I believe that our website and our conversion from our website is one of those pillars that has helped us grow as quickly and as successfully as we have."


We are young, creative and enthusiastic people who love their work. Each of us focuses on what matters most and what is best. Together we create branding and communication that works and makes sense. We are precise and we do good work on all projects. We devote maximum time and effort to everyone.
Email: digimea@digimea.com
Website: www.digimea.com