Companies within the architectural business, regardless of specialty, can be separated into two groups, architectural companies that operate nationally or locally. The goals of these two groups can differ on many levels due to the nature and location of their work, but despite the many differences between the specialties, operating area, and structure of each architectural company, the one thing every architect has in common is, they need to have a dominant presence online to be successful.
However, simply owning a website is not enough to ensure that your architectural business receives a healthy amount of business each year. You need to have a website that is formatted for search engine optimization (SEO), because an overwhelming amount of online experiences begin with a search on the largest search engine in the world, Google.
The fact is, Google commands over 80% of the search engine market share worldwide. Among the many products Google offers, Google search in particular has over one billion users that use the search engine every month, and a high percentage of these searches result in new business for architects in all sectors of the world economy. In fact, 76% of users who use Google search on a mobile device for something nearby visit a business within a day! In other words, customers who are using Google to search for a architects, contractor, landscaper, roofer, or some other type of contractor are not doing so for fun, leisure, or entertainment.
They are searching for architects on Google, because they are ready to hire and utilize the services your architectural firm offers. Still not convinced? Your competitors certainly are.
Recent data shows that companies across all sectors spent 65 billion dollars on SEO services in 2023. Moreover, using SEO factors to structure your company's website will allow you to:
Attain a page one organic ranking on Google for high traffic keywords
Increase your architectural company's local seo for architects
Increase your architectural company's national audience through search engine and social media campaigns; and
Most importantly, increase the number of phone calls and leads your website generates on a weekly basis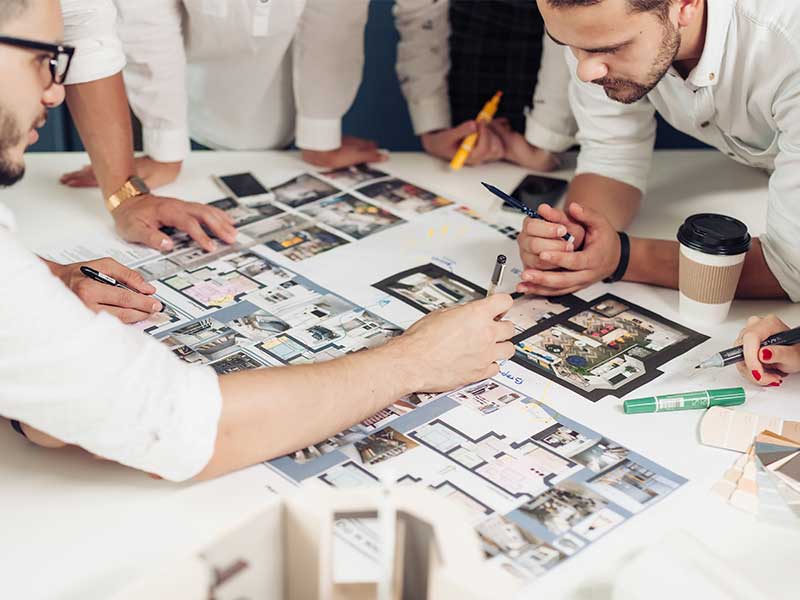 CONTACT US FOR A FREE QUICK SEO AUDIT AT DIGIMEA@DIGIMEA.COM
SEO for Architect Websites
At DIGIMEA, our goal is to provide all architects, regardless of their specialty, with all of the SEO and digital marketing services needed to transform their website into an efficient and effective lead-generating tool. We offer a host of different services for your business such as architectural SEO, PPC, social media management, and website design. Moreover, DIGIMEA is proud to work with a host of different architects that operate in various areas of the construction industry.
Our SEO Process for Architects at DIGIMEA
Our SEO process at DIGIMEA can be narrowed down to one word SITE, which stands for SEO strategy creation, implementation of our strategy, tracking your website's results, evaluating your website's tracking data, and repeating the process. While this process may seem simple, each step has multiple aspects that are designed to ensure your company's SEO campaign is successful.
1. SEO Strategy Creation
First, we need to gather information about your business, your existing website, and your competitors. Our goal will be to differentiate your company from your competitors through a focused message that appeals to your customers. The strategic outline for your SEO campaign will explain how our team will execute the steps listed below and more:
Analyzing the existing digital footprint of your business
Keyword selection for your website
Optimizing your new or existing website by creating coherent headers, error-free content, images, title tags, meta descriptions, and more
Structuring your website so it's easy for users to navigate.
2. Implementation
Once you have approved the SEO strategy our marketing team has created, our SEO specialists will get to work, and begin creating, structuring, and modifying content on your new or existing website. Every change or addition our SEO specialists make will be sent to you for your final stamp of approval prior to the content being published on your website. You can expect to review:
New page structures including headers, title tags, and meta descriptions that utilize the keywords you have selected for your website
Content for backlinks such as guest blog posts and directory listings prepared by our content writers
Written content and images for your website that are designed to capitalize on SEO factors and keywords
3. Tracking
Every SEO campaign DIGIMEA initiates has effective tracking mechanisms in place to gauge the impact your SEO campaign has on your website's search engine rankings, ability to attract web traffic that leads to conversions, and the effectiveness of your company's marketing efforts. Some of these metrics include:
Call Tracking
Search Engine Rank Tracking
Conversion Rate Measurement
Tracking and Gauging Website Traffic
4. Evaluating Tracking Data and Repeating the Process
The value tracking data brings to an SEO campaign is its ability to indicate what tactics are working and the effectiveness of each technique. This allows our SEO specialists to make changes to your SEO campaign in order to maximize its efficacy. As such, each month you will receive a report, and our SEO specialists will make recommend strategic changes based on the tracking data from your website and business, if needed. Once you have approved any needed changes to your SEO strategy, our team repeats the process.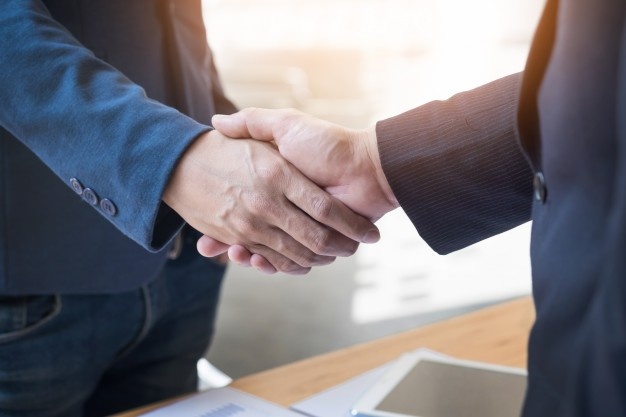 Digital Marketing and SEO Services for architects
At DIGIMEA, we have encountered a host of different questions from our clients over the years, but one of the most common questions is "What's the amount of SEO services that my contracting company needs?" The answer to this question is unique in every situation and based on a host of different factors.
However, the most important thing for any architect to know about SEO in general is, successful SEO campaigns take time. Remember, the goal behind Google's ranking system is to provide users with search results that consist of the highest quality websites available containing content that directly applies to the user's search. As a result, a architectural firm needs to be constantly updating their website with fresh high-quality  content to consistently experience the benefits of an effective SEO campaign.
Our Customized Approach to SEO for architects
Website Analytics and SEO Tracking for architects
Every tracking metric our marketing team uses at DIGIMEA is designed to give you valuable information that can be used not only gauge the effectiveness of your campaign but to also improve on your company's SEO strategy. This includes data on how your SEO campaign has affected the amount of traffic your website experiences on a monthly basis, and we can determine how much of this traffic is converting into leads through call tracking.
Customized analytics helps our team answer these questions, and use this information to modify your contracting company's SEO strategy to maximize the value of each channel in your SEO campaign. Moreover, all of your digital marketing efforts have a combined impact on your  website's ranking on Google. As such, our SEO specialists also analyze metrics such as how users engage with your website through social media and how users interact with your website in general.
This information will influence both your website's ranking on search engines, and user-engagement data can be used to make additional improvements to your website's structure.
Keyword Research for Architects
What keywords do you want your company's website to obtain a first page ranking on Google for? Is it "Architec Los angeles," or maybe "Architect firm New York?" The fact is that successful SEO campaigns target multiple high traffic keywords that apply to your business.
The process of structuring a website for multiple keywords that correspond to your business is known as website information architecture, and this is the most important aspect of seo for architecture firm. In order to structure your company's website using information architecture techniques, our SEO specialists will research and compile a list of high traffic keywords for your website.
Local Listing Optimization for Architects
Moreover, regardless of whether your company operates locally, nationally, or internationally, you should always have a dominant local online presence. Accomplishing this is a multi-tiered approach that utilizes local listing optimization techniques including:
Claiming and optimizing your Google My Business account
Claiming and optimizing your business' profile on multiple online directories
Optimizing your website's content for local searches
Why is optimizing your website for local searches important? This aspect of your SEO campaign is important, because 4 out 5 users use search engines to find local information. Moreover, 80% of "near me" searches came from mobile users in the fourth quarter of 2020.
These potential customer need to be able to find your company's contact information quickly, and when they do, this particular class of users will almost immediately convert into a lead at least 50% of the time according to research from Google, which found that 50% of Google users that conducted a local search on their smartphone visited a business within a day. In addition, local listings drive traffic to your website by allowing users to click on a  link to your website from local directories and local listings generated by Google in search results.
SEO Company Specializing in SEO for architects
Regardless of which type of SEO service your architectural business requires, DIGIMEA has you covered! We are  a one-stop shop for digital marketing and SEO for architecs that own an existing website or want to build a new website, and our team is ready to design your company's next SEO campaign today. So, if you are architectural firm that needs SEO, PPC, website design, local listing optimization, or social media marketing services, email our digital marketing specialists at DIGIMEA now at digimea@digimea.com.